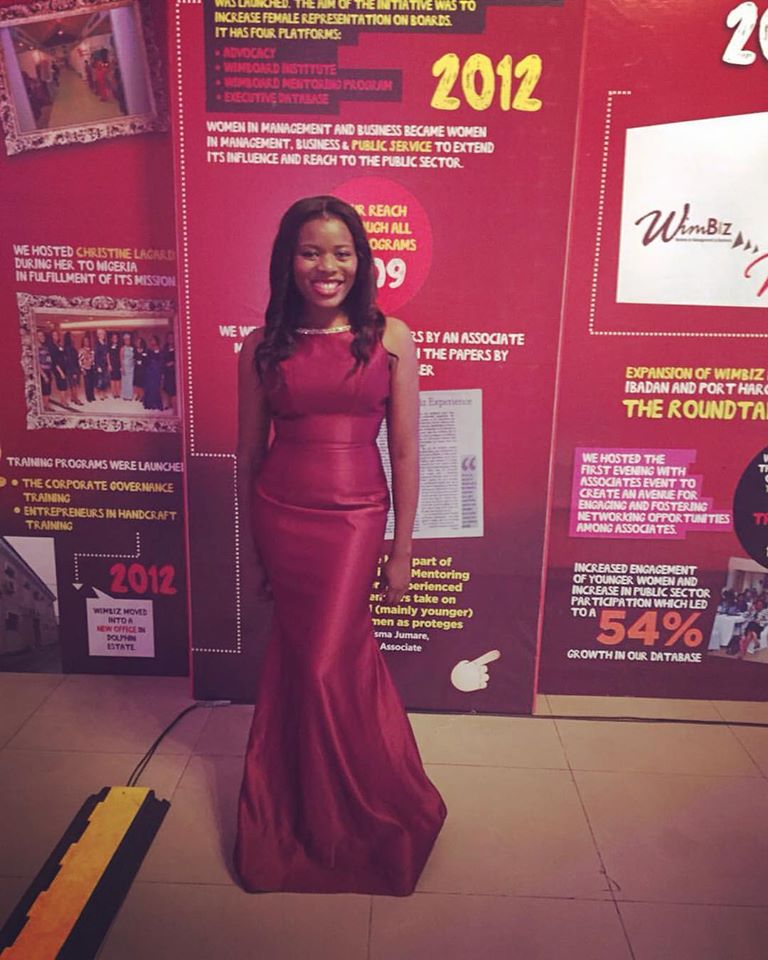 One of the requirements for people who want to attend The Comms Brunch is to write down the questions they'd like me to answer during the Brunch. Aside from giving me the opportunity to prepare and ensure I answer everyone's questions, it is also a way of getting attendees to think about the specific things they'd like to learn from me.
I've gone through the questions and I am already seeing the common thread. One of them is the ability to pitch. How exactly do you pitch for the big briefs? How do you get your foot in the door? I can relate with this question because I asked it persisently in 2016 when I started Content Craft. 
I'll share the story of my first pitch with you. Before I do that, I want you to know that your goal shouldn't just be to master how to pitch but to get to the point where clients are the ones pitching for you to work with them. From many years of trial and error, I have developed a strategy that allows me to remain top of mind among my target audience and I hardly write proposals! I'll share a few tips on this during The Comms Brunch and I will dive deeper into it during the Comms training session I am putting together for professionals in the field. 
Back to the story! 
My first pitch was to a Chairperson of Women in Management, Business and Public Service (WIMBIZ). I was at a point where I had reached rock bottom in 2016…financially, emotionally, you name it. I had quit my full time job to focus on building my Brand Communications Consulting firm but two months down the line, I had no money, no clients. I used my last cash to register for a class called Mastering the Business of Your Talent. During that class, I was able to articulate who my target audience should be. I wanted to work with Senior Executives and HNIs. The problem was that I did not have access to them. 
While I was musing on how to get this access, I remembered WIMBIZ which I came across the previous year from a book I had read and I had followed their Annual Conference online in 2015. Now I wanted to attend. But I didn't have the money to register. 
What to do? 
I called a friend of mine who was a service provider to the organisation. I asked him, "What did you do to become their go to person for catering services?" He went on to tell me the story and said, "Adedoyin, if you want to attend this conference, why don't you pitch your service to them?" 
Light bulbs (yes more than one!) went off in my head. Why didn't I think of this before? Now my friend took it a step higher. "I am not going to give you the contact details of anyone there. I'll give you a week to figure it out. If you are unable to connect with someone there, I will send you an email address."
I wasn't even annoyed that he said this! I took the challenge and got to work immediately. I typed the Instagram handle of the Chairperson who had been following me for some months on Instagram to send her a DM. I cannot tell you why she followed me back and we had not had any interactions at this point. I sent her a message that I'd like to share a proposal to handle communications for the Annual Conference. I should add here that when I sent her this message, I hadn't created any proposal. You know how it is with influential people sometimes; they take a while to respond to messages because they are inundated with requests on their social media platforms. My thinking was that in the time it would take her to respond to my message, I would have completed the proposal. 
There was a big surprise waiting for me!
Less than an hour after I sent my message, she responded and asked me to send my proposal to her via email! I immediately got over my shock and went to work. Since I had created proposals for other people, I pulled up one of my templates and began to write one for WIMBIZ. I wanted to impress but I didn't want to over promise. So I focused on the gaps I had seen in their comms for the conference and what I could do differently to make things better. I tied this with their vision and goals for the conference. To do this, I had to study their website and do some research. You know I will always be an advocate of thorough research!
I sent her the proposal that night and before noon the next day, I received a call from the WIMBIZ secretariat. A week later, I was working there part time to support the in-house Comms team. I was glad when I discovered their Comms officer had my creative spirit and we were able to try new things. The icing on the cake was when one of the delegates announced that she came from the UK to attend the conference because of the content she saw on social media. I can't even take full responsibility for that but you can imagine that the Executive Council gave extra praise to the Comms team that year. Today, I am a member of their Editorial Committee after being a volunteer in the Comms team for over two years. 
After that pitch, I think I have sent out only one extra cold pitch. I don't remember because like I said, I have figured out how to get clients within my target audience to more or less woo me to work with them. But these are the lessons I want you to take away:
Be very confident in your abilities. Don't look down on the skills you have. 

If you want to pitch to an organisation, look for the gaps or issues they have and think of solutions to those problems. Your service must be the long lost answer they have been searching for. 

Always frame your pitch from the angle of the benefits the client stands to gain. You may be the best Comms professional ever but it is always about the client. One day, I'll tell you how I went for a shoot and won over the organization as a client simply because I saw the gaps and framed my service as a solution to fill that gap. 

In line with the above, research becomes critical. Ask the right questions, become a detective if you have to! A lot of times, we are too focused on ourselves and the money we want to make that we forget to find out the things that will help us win over the client. 

Have a proposal template ready. You won't have all the time in the world to create a proposal from scratch. I've had to send in a proposal two hours after a meeting with a client and I wasn't with my laptop. I was able to meet that deadline because I have a lot of templates I work with which I have been developed over the years. 
Have you ever pitched your services before? What was the experience like?
Registration is still open for The Comms Brunch. However, with respect to COVID-19 and the government regulations on public gatherings, we are scaling the number down to 15. In addition to this, measures will also be put in place at the venue to ensure everyone's safety. 
If you'll like to join us at The Comms Brunch on Saturday 4th April to learn more and ask me more questions, please register using this link – https://forms.gle/Lhwx63nEXbfHdkYC8