Some years ago, I was part of a conversation where the focus was on whether exploring specialist opportunities in Communications would be a long-term financially rewarding career move. I remember a few people being sceptical but there was a consensus that specialist skills are in rising demand in certain sectors.
I remembered this conversation as I read through the 2023 Africa PR and Communications Report (APCR). The report stated that the African Communications industry is, "expanding into new areas of specialisation and organisations are now recognising the importance of PR beyond traditional offerings." As these new opportunities open up, it is important to be strategically positioned to access them. That's why I'm writing this article. I hope you'll find one or two tips that will help you, especially if you're at the point where you are thinking about taking a more specialist route in your career journey.
Before I got into the tips, what are these specialist opportunities in the first place? I'll highlight a few.
Climate Change Communications 
Everywhere you turn, you're faced with the reality of climate change. As important as this topic is, it is still not widely understood. This is why there is an increasing need for communicators who can communicate climate change in a way that can be easily understood by multiple audiences, especially across local regions.
I love how Eniola Harrison puts it in the APCR, "With African countries and economies at severe risk due to effects of the climate crisis, the PR and Communications industry must understand its vital role in driving climate conversations, and in particular, shaping narratives on Africa's need for climate adaptation and finance."
There is a big opportunity here and to be positioned for it, you need to learn about this field asnd immerse yourself in the conversations around climate change. If you can, do attend the UN Climate Change Conference (COP28) which is taking place in the UAE this year. There is also the Africa Climate Summit which is taking place in Kenya in September. Attending conferences or events like this will help you to open up your network and gain access to emerging opportunities in the field.
AfCFTA Communications 
If you are passionate about Africa, trade, policy and the opportunities that the AfCFTA brings, this is an area you should definitely pay attention to. Here's another quote from the APCR:
"Another emerging opportunity for the industry is the implementation of the African Continental Free Trade Area (AfCFTA) agreement. There is a real need for AfCFTA signatory countries to raise awareness among stakeholders of the trade and investment opportunities opened up by the free trade area. The PR and communications industry will therefore be a critical vehicle to steer conversations around collaborative actions, emphasizing the need for deepening private sector engagement and commitment to the implementation process."
I couldn't have said it better. This is an emerging opportunity that will require specialist skills from communicators across the continent. The first steps you'll need to take will be to read the AfCFTA – understand what the plan is and what the goals are. Attend AfCFTA-related events and by extention, you'll should also stay abreast of the activities and events of the African Union (AU). Let me also add here that it will be a good idea to learn French as bilingual professionals have a competitive advantage.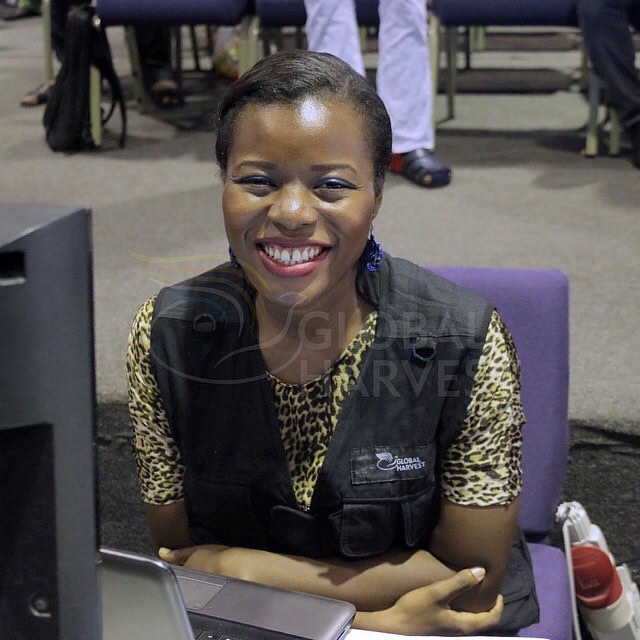 Faith-based or Church Communications
My first official role in Communications started in a faith-based organisation and there's a lot I can share with you here.  According to the APCR, "One of Africa's biggest exports is faith-based institutions…new specialised fields such as faith-based Public Relations will become increasingly important for agencies, as clients from these institutions seek out teams that can effectively navigate and align with their specific religious nuance."
While Church Communications requires the same generalist Communications skills, the message is different and the tactics are different. Technically, you are not selling a product but you need to be able to position the church or ministry in a way that is attractive to the target audience. You need to understand the nuances of the Christian faith and in many ways, I do believe that you need to have a passion to see lives being transformed by the love of God. To be honest, I think it will be difficult to have a successful career in any of the specialist fields if you have no passion for that field.
These are some other specialist areas that you can explore –  Legal Communications, Science Communications, Financial Communications, Social Impact/ Development Communications, amongst others. The list goes on and on but one thing that remains clear is that these rising fields need the specialist skills of Communications professionals who not only bring to the table their skills in Communications but they also have an in-depth understanding of the field. The combination of these two things are the foundation for success as a specialist communicator.
Here are some general tips if this is an area of interest for you:
1. Understand the field/ sector. It goes without saying that if you want to specialise in the energy sector, you need to understand how the sector operates. You need to gain the technical knowledge that will make you stand out as a specialist in this field. No, you don't have to go to back to school for this. I, however, recommend that you take short courses and programmes that will give you the technical knowledge that you require.
2. Attend Industry Conferences. Every sector has its industry conferences and seminars. You should attend some of these. When I worked as a church communicator, I attended several conferences and events that were really helpful for me as a newbie. Not only  do these conferences give you an opportunity to learn best practice and gain new knowledge, you also get to network with other professionals who work in the field. I cannot emphasise how helpful this is.
3. Build Your Professional Network. Building on the last point, you have to seek out other communications professionals who work within the field you want to specialise in. Find them, ask them questions and learn from them. I did this in 2020 when I started to find myself getting interested in policy communications. I reached out to policy comunicators and policy experts and I asked them for 30 minutes of their time to ask questions. I cannot tell you how valuable those conversations were. I got to learn about platforms and events that further expanded my knowledge about the policy making and implementation process.
4. Be strategic about getting your foot in the door. This is one advice I always give to those who want to pivot in their careers. Don't sit around waiting for an opportunity to open up. You have to prepare and you have to be rightly positioned. As part of my policy communications journey, I started to attend the WTO's Public Forum and the AU's seminars. I found out about these events by connecting with people in this space on LinkedIn. I also updated my LinkedIn profile to highlight my interest in policy and whenever I get the opportunity, I talk about it. Take advantage of opportunities to volunteer and be immersed in the field you want to specialise in. You'll be better positioned to take advantage of suitable opportunities when they open up.
If I can give a final tip, I'd say let your work be so outstanding that you are able to deliver good results in whatever specialist field you want to operate in. Think about how you can use your skills as a Communications professional to make a difference within a particular sector or institution – whether it is the African Union or the World Trade Organisation.
I hope this helps you to kick start your specialisation journey. As always, if you have any questions, feel free to drop a comment or send me a message on social media.