At the end of 2017, I began what I call my journey of surrender with God. One of the first instructions I received was to go to Bible School and the Bible School was also highlighted. I enrolled for the diploma programme at Grace Springs Bible School in November 2017 and that was the beginning of a deep spiritual shift for me.
Classes began in January 2018 and it was an intense one. But I didn't mind. I soaked in everything I was taught. Grace Springs Bible School is run by The Fountain of Life Church (TFOLC) and prior to this, what I knew about the church was very limited.
Most of our classes were taught by Pastors from the church and through them, I got a glimpse into the culture of the church and I also started to learn more about Pastor Taiwo Odukoya. At this point, all of this was just interesting information to have. Until our final class in November 2018.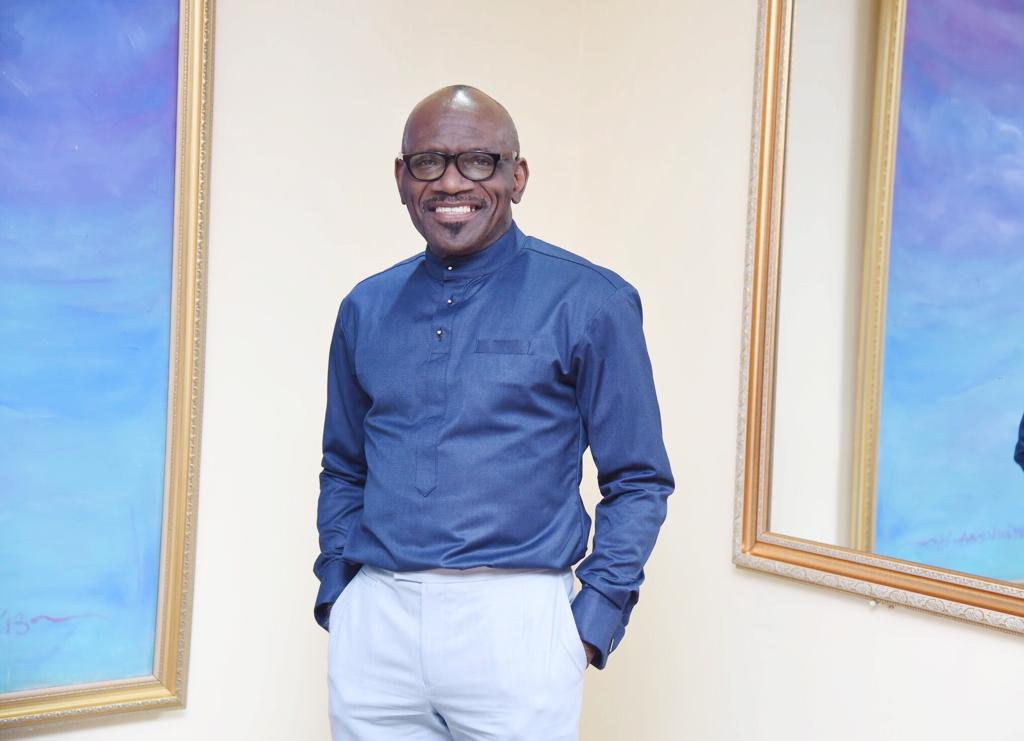 The last class on Church Administration was taught by TFOLC's church administrator and I was just blown away by how much work the church was doing and the structure that had been put in place. I think this was the class I asked the most question because at this point, I had worked in church for about five years cumulatively.
Pastor Tayo noticed my interest and asked what I do. At the time, I had stopped working full time at Victor Adeyemi Ministries but I was still an integral part of the media team at Global Harvest Church (GHC) Lagos. I told Pastor Tayo all of this and he was kind enough to answer all my many questions.
Some days after this class, I received a call from Pastor Tayo. He got my number from a classmate who was a TFOLC member and his request was simple – a church needs someone to revamp their social media and I want to recommend you. This wasn't an unusual request to me as I was running my brand communications firm at the time and I often took on consulting briefs. I told him I'd need to know more and he said someone will call to take the conversation further.
Some days later, the person who called was Pastor Tolu. This is where I got to know that they wanted me to come in to handle Pastor Taiwo and TFOLC's online brand.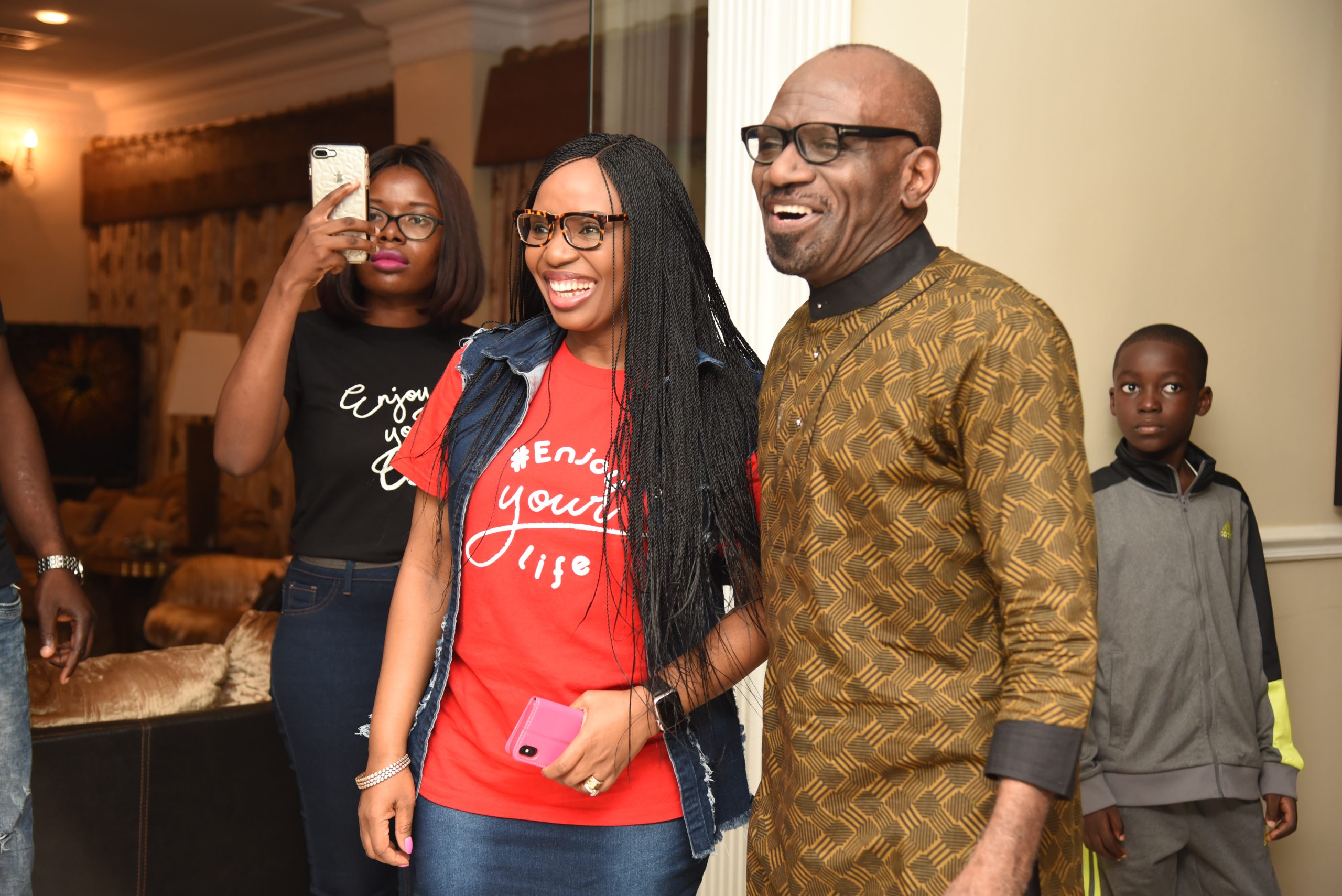 "How will this play out?" I thought to myself.
Within a few weeks, all things were in place for me to officially begin the role in January 2019 on a nine-month contract. Many things had happened to get this point but I'll highlight two – I had spoken to my Pastor, Rev Victor Adeyemi, about the offer to be sure he was ok with me taking it on and I had also agreed with the team at TFOLC that I'd come in to work at the office three times during the week but I couldn't come in on Sundays because of my role in GHC Lagos.
The new year came and I resumed in the Church office. About a week later, I was introduced to Pastor Taiwo and what struck me about him was how he interacted freely with everyone.
In the brief time I got to talk to him, he asked a lot of questions about me. This is something else that struck me about him – he asked very genuine questions. And then he thanked me for coming on board to work with him and he prayed for me.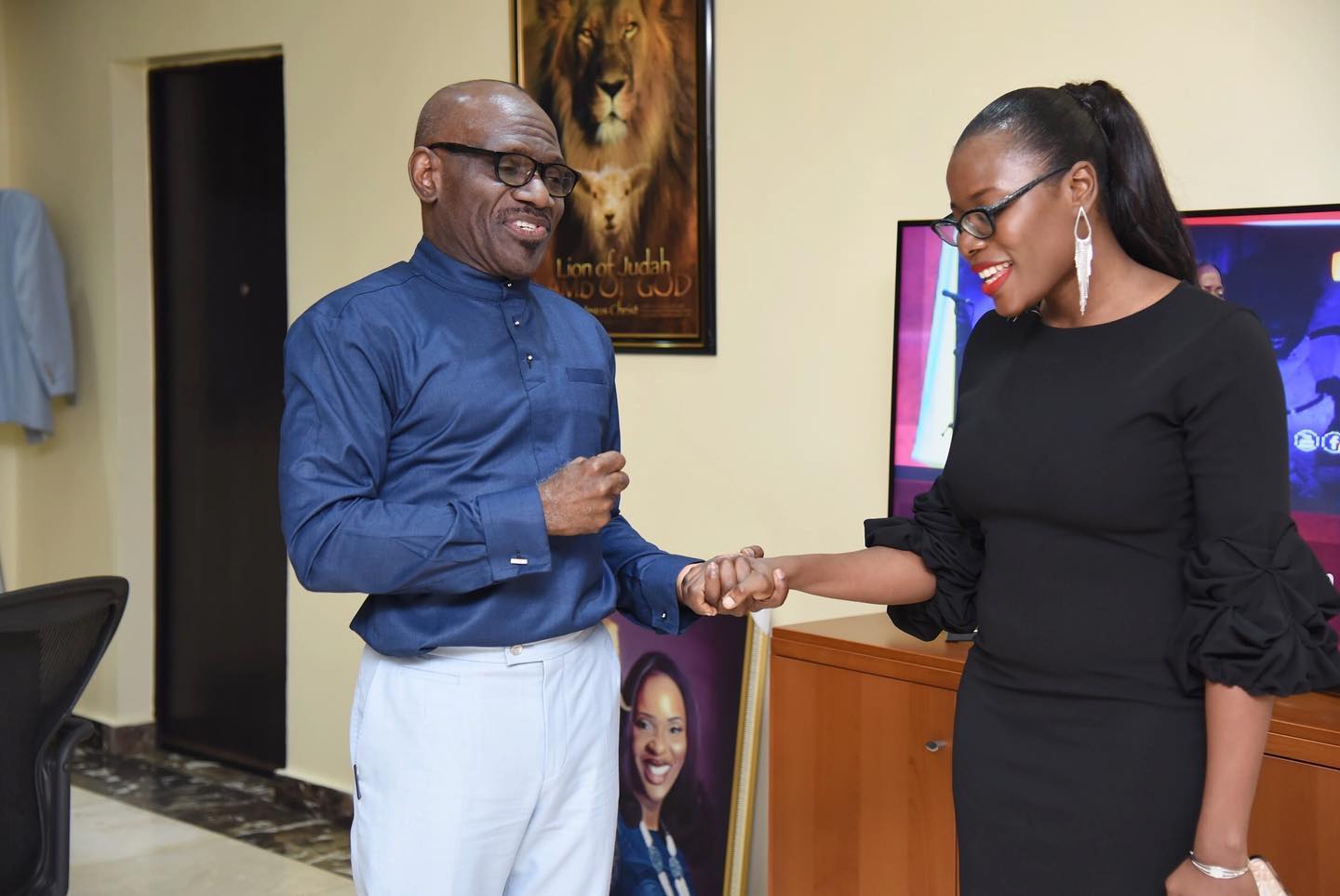 The first Sunday after I was onborded, I was in TFOLC to get to know the team on ground and discuss with the person who would handle social media posting when I was away. I felt everything was in place and the next Sunday, I was back in my church. By the end of service, I received a call that meant that I'd have to manage the social media pages on Sundays – at least until another plan B was in place.
This was an outcome I hadn't anticipated. Thinking on my feet, I asked the head of the media team at GHC Lagos for a time-off for a month so I could ensure things were settled with the social media team at TFOLC. We were building the team from scratch and I just needed to be there. By the end of February, I had started to attend Sunday service at TFOLC and by this time, I had gotten to know more about Pastor Taiwo.
Pastor Taiwo worked with a high level of excellence and he expected that from everyone who worked with him. It was important for me to understand his personality and how he communicates in order to write scripts, captions and other things for him. I had to soak myself in his messages, books and articles to achieve this.
I think the hardest thing was live tweeting on his page as he preached. I quickly discovered that Pastor Taiwo talked faster than I could type and I had to learn how to follow his pace. In all of this, Pastor Taiwo was gracious as I learned. His feedback was always firm and clear but it was equally kind and humane. When I started to get a hang of things, Pastor Taiwo didn't hold back his commendation and praise.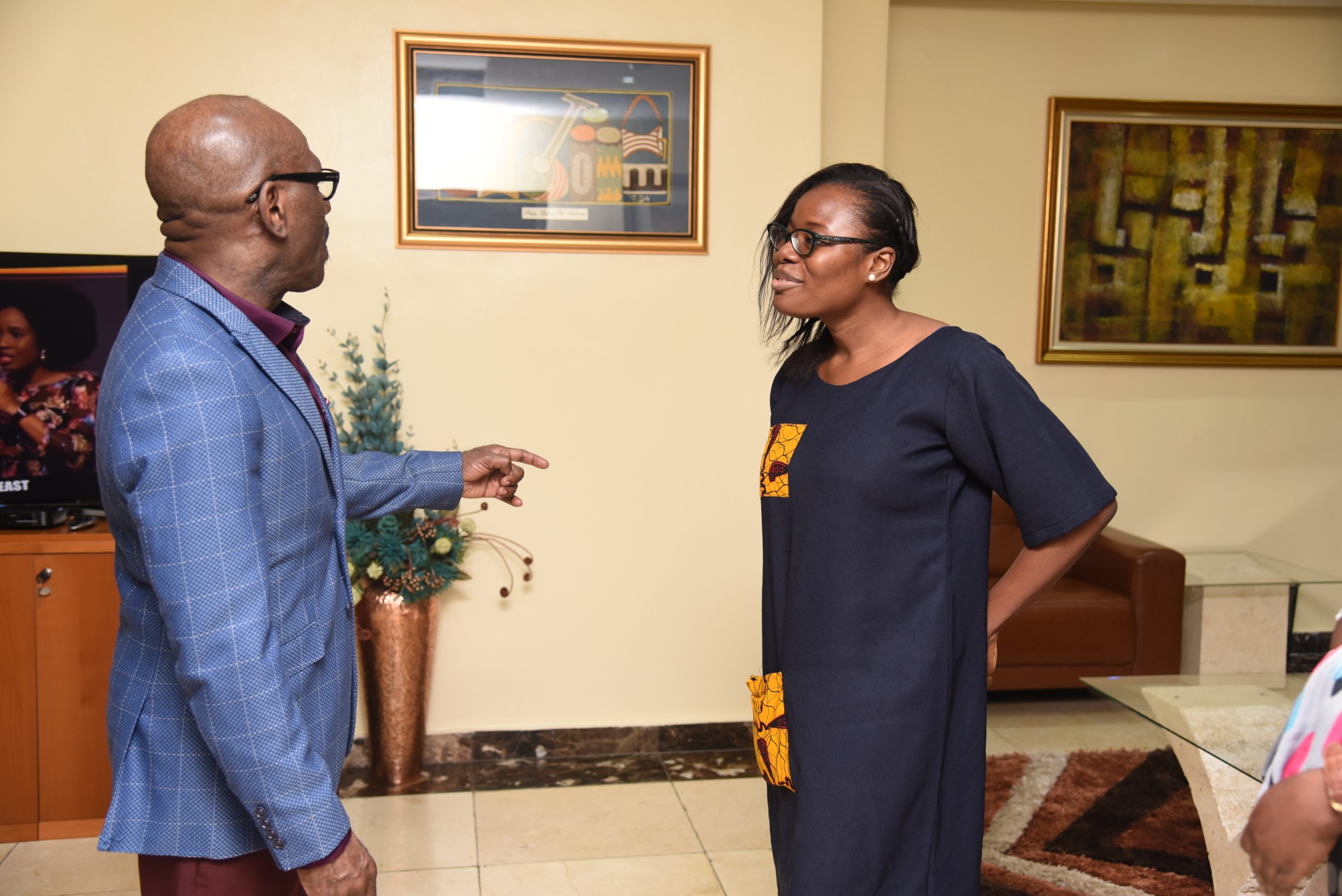 Beyond having to stretch and improve my skills as a communicator, I was also being transformed spiritually. Not long after I started attending Sunday service at TFOLC regularly, I knew that God wanted me to be in the church full time until the end of my contract. I thought of how tough it would be to leave my church but God had gone ahead and Rev Victor gave me his full blessing. This was important to me. And when I started to think about how I'd fit into TFOLC because it is a really big church, Pastors Taiwo and Nomthi always made me feel like I was home.
I remember a day that I had to be away for the first service. When I came in for the second service, I was told, "Pastor asked of you." Pastor asked of me? How did he even notice that I wasn't here? And he did notice. If he didn't see me for a service or event, he'd say, "I didn't see you on Thursday." That always blew my mind away because Pastor Taiwo interacted with tons of people within and outside the church.
Soon enough, I learnt to inform him whenever I'd be away. Another thing about Pastor Taiwo – he'd remember everything you tell him. You'll think what you're passing across is random information that he wouldn't remember but the next time he sees you, he'd say, "How about that thing you told me about? How did it go?" I still don't understand how he was able to remember the minutest details and this wasn't peculiar to me.
At the end of each service, you'd often find me in Pastor Taiwo's office trying to get content for his social media pages. He was always gracious and jovial as we told him how to pose, smile and even if he felt tired, he never made us feel like we were disturbing him. Still in the middle of all of this, he always created time to find out what was going on in our lives.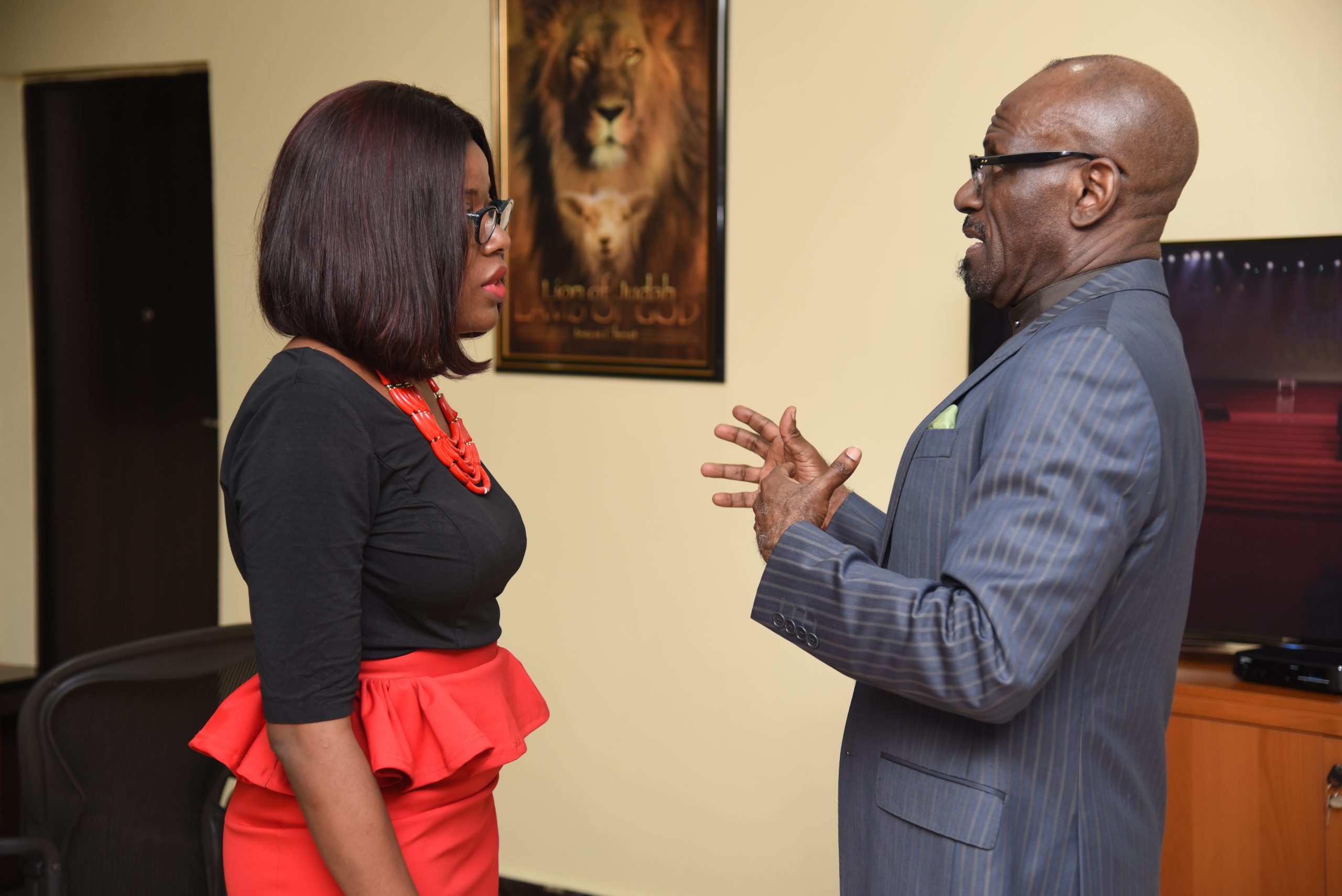 Perhaps the greatest thing I learnt from Pastor Taiwo is to have an unwavering dependence on God and faith in Him. Everything must point back to God. We must always be in the attitude of worship and thanksgiving – no matter the situation. And he embodied everything he taught – always expressive in his adoration and awe of God.
Pastor Taiwo taught me to care about Nigeria. Every service, we'd pray for Nigeria. No matter what the headline was saying, he taught us to pray for our nation. Pastor Taiwo taught me that I can't be too busy to see people and love them. Pastor Taiwo genuinely cared about people and he was deeply generous too.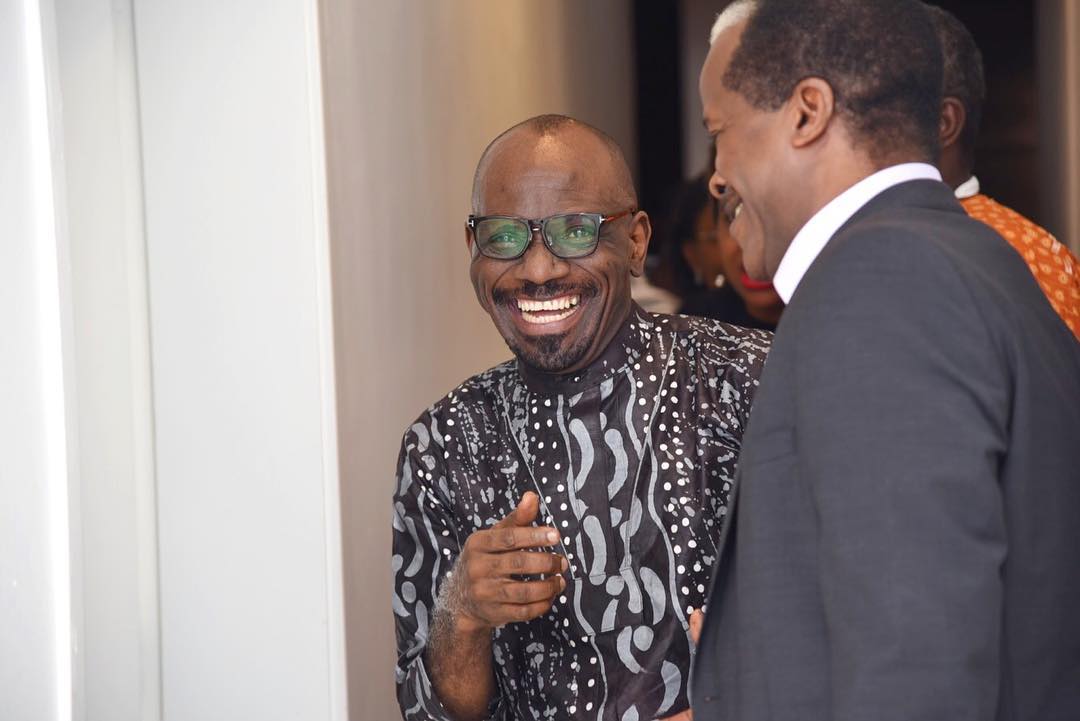 I remember when my contract was coming to an end and I thought I'd be in Madrid by September 2019, not only did he pray for me, he gave me a generous amount of money. When I was in deep despair because things didn't go as planned, Pastor Taiwo reminded me that there will always be a place for me at TFOLC – whether or not my contract had ended.
That meant a lot to me! When I attempted to return the money, he shook his head and told me, "You are going to that school. You will testify." And I did go to the school a year later and I had an outstanding testimony of God's provision."
Even though someone else had taken the social media consultant role, I still handled Pastor Taiwo's social media pages because he trusted me to do so. I had grown in my ability to write in a way that captured his essence and voice and I handled several projects for him.
When he wanted to give me what would be the final project I'd work on for him, I had to go for a project meeting at his house. As I got down from the car, I received a call from a mentor and I decided to take the call outside because she seemed to have an urgent need. So I crossed the road and stood opposite Pastor Taiwo's house for over 20 minutes taking the call.
Someone opened the gate to beckon me to come in but I signaled that I'd do so after the call. When I got in, Pastor Taiwo was not very happy that I chose to stand outside the sun for that long when I could have come in to take the call in the home office. He was more concerned for me than I was for myself.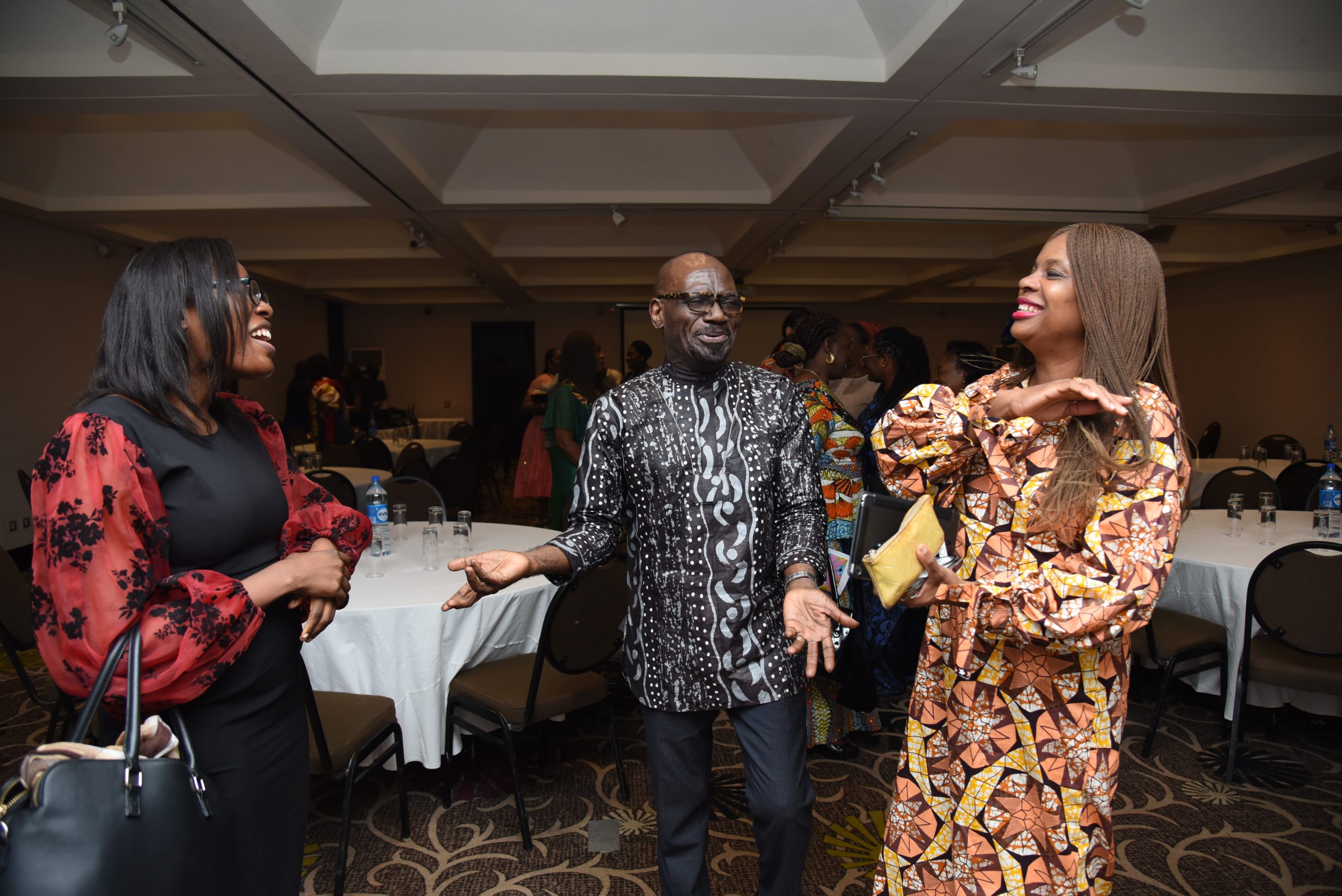 And that really is how I saw him relate with everyone – with compassion, love and a timely word and prayer that would uplift the weariest of hearts. I shed tears when I received the news of his passing but I also remembered a statement I heard while I was in Grace Springs Bible School:
"There are men that when they die, the earth will applaud them and there are men that when they die, the heavens will applaud them. As soldiers in God's army, when we die, those on earth will arise and those in heaven will also arise and applaud you for a life well lived to the glory of God and for the good of humanity."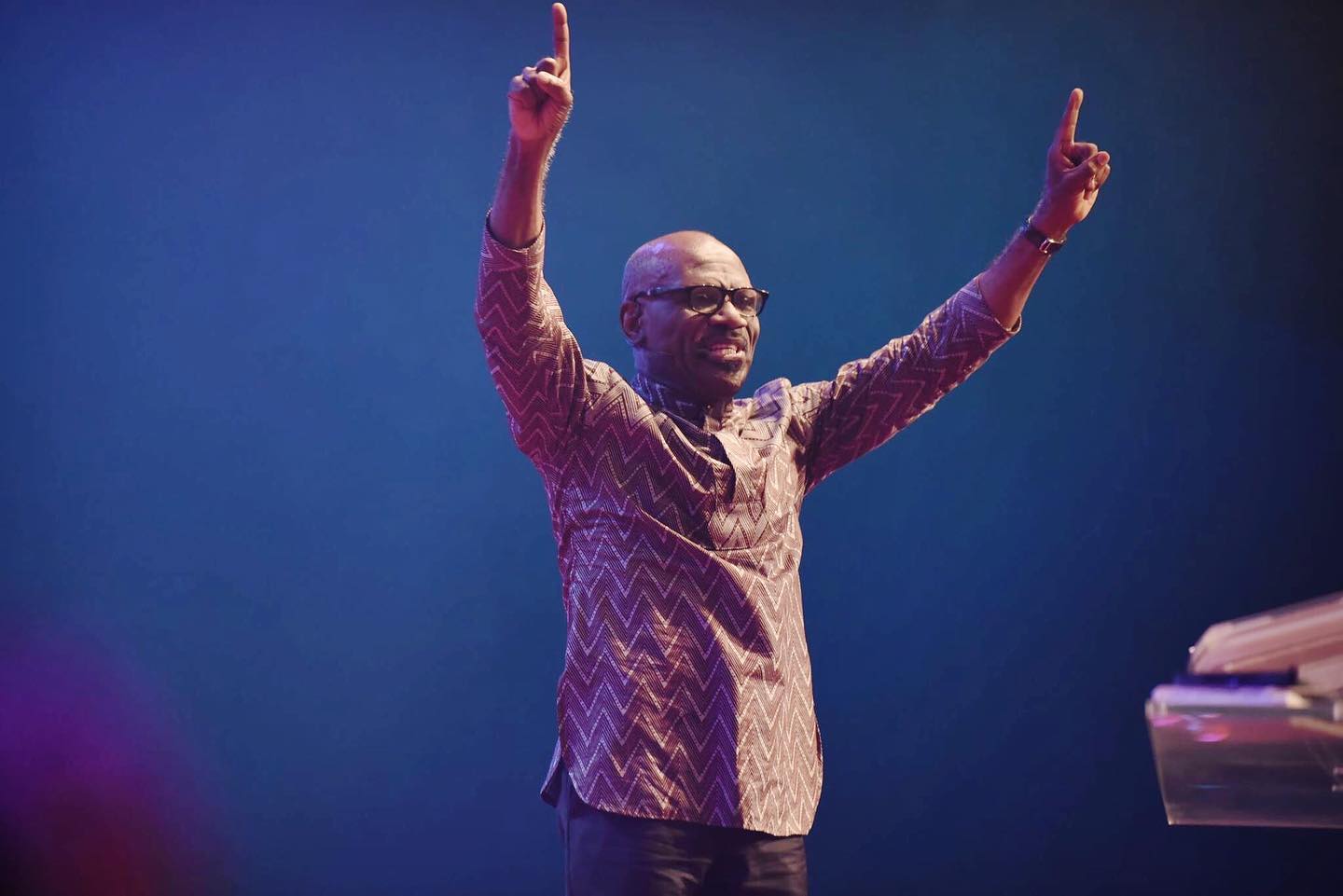 Pastor Taiwo is a general that heaven and earth stood for as he transitioned to glory. He lived, he loved, he served, he spread the fire and he has left a lasting impact that will remain for generations to come.
My prayer is that those of us still running the race will catch the fire, pick up the mantle and continue the work of our Father.
Thank you Pastor Taiwo for welcoming me and teaching me. Thank you for praying over me and calling out gifts I didn't know I had. Thank you for helping me to belong even when I wanted to hide.
Thank you for the privilege to write for you and handle your social media pages. Thank you for trusting me to communicate on your behalf and create content that blessed thousands of people across the world. Thank you for seeing me.