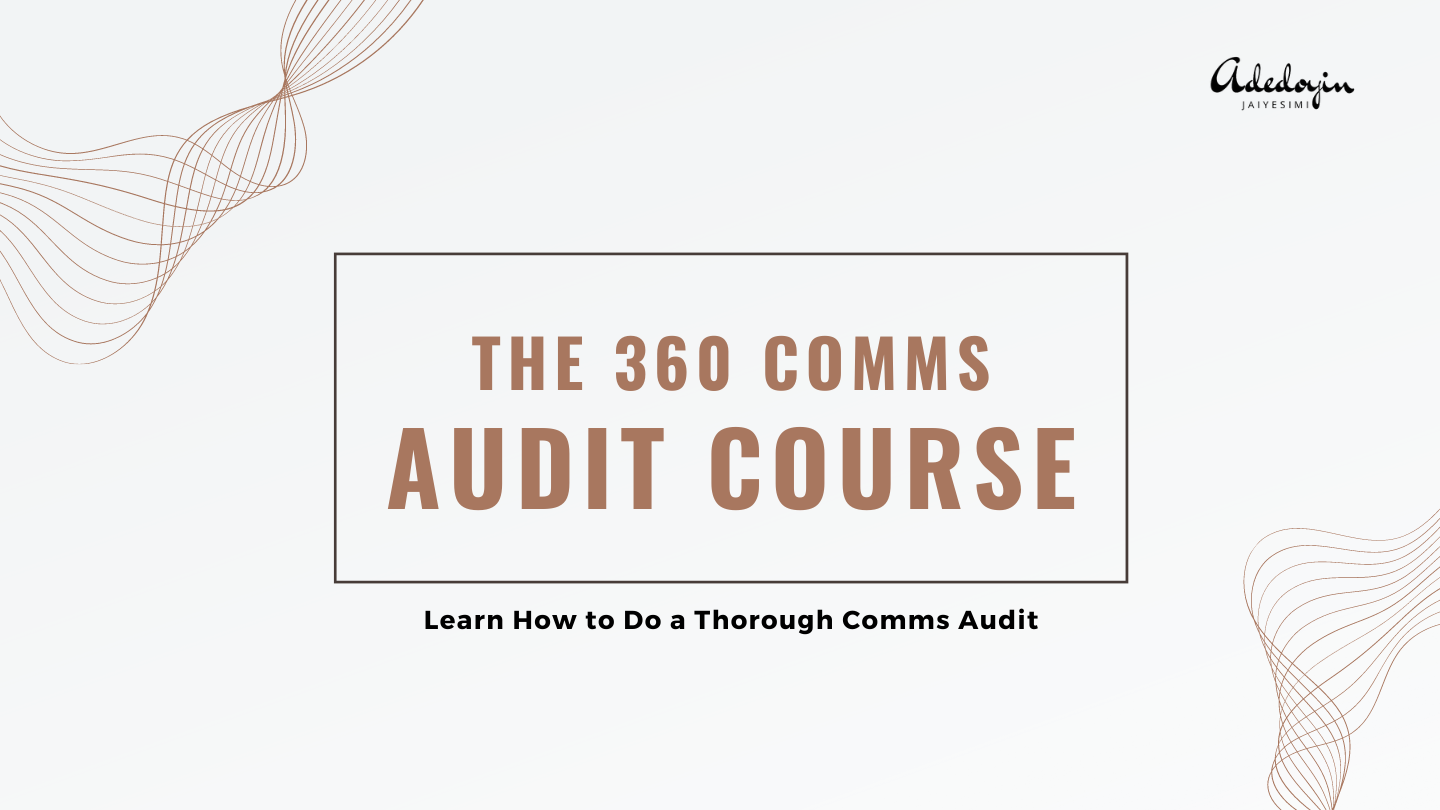 Every Communications professional should know how to do a Communications Audit. Not only will an audit help you to identfiy the reasons why your Comms strategy isn't working, it will show you other communication gaps that need to be resolved. You can learn more about the benefits of a Communications Audit from this video.
In The 360 Comms Audit course, I give a practical breakdown of how you can carry out a Communications Audit for your organisation. It involves:
– A review of your past and existing communication.
– Interviews of staff, managers and senior leaders.
– Survey and interview of existing and potential customers.
– A SWOT analysis of your organisation in terms of its communication capabilities.
Through a case study, you'll learn how to gather, analyse and interpret the information you gather from the audit to make valuable recommendations that will benefit your organisation and show the importance of your role within the organisation.