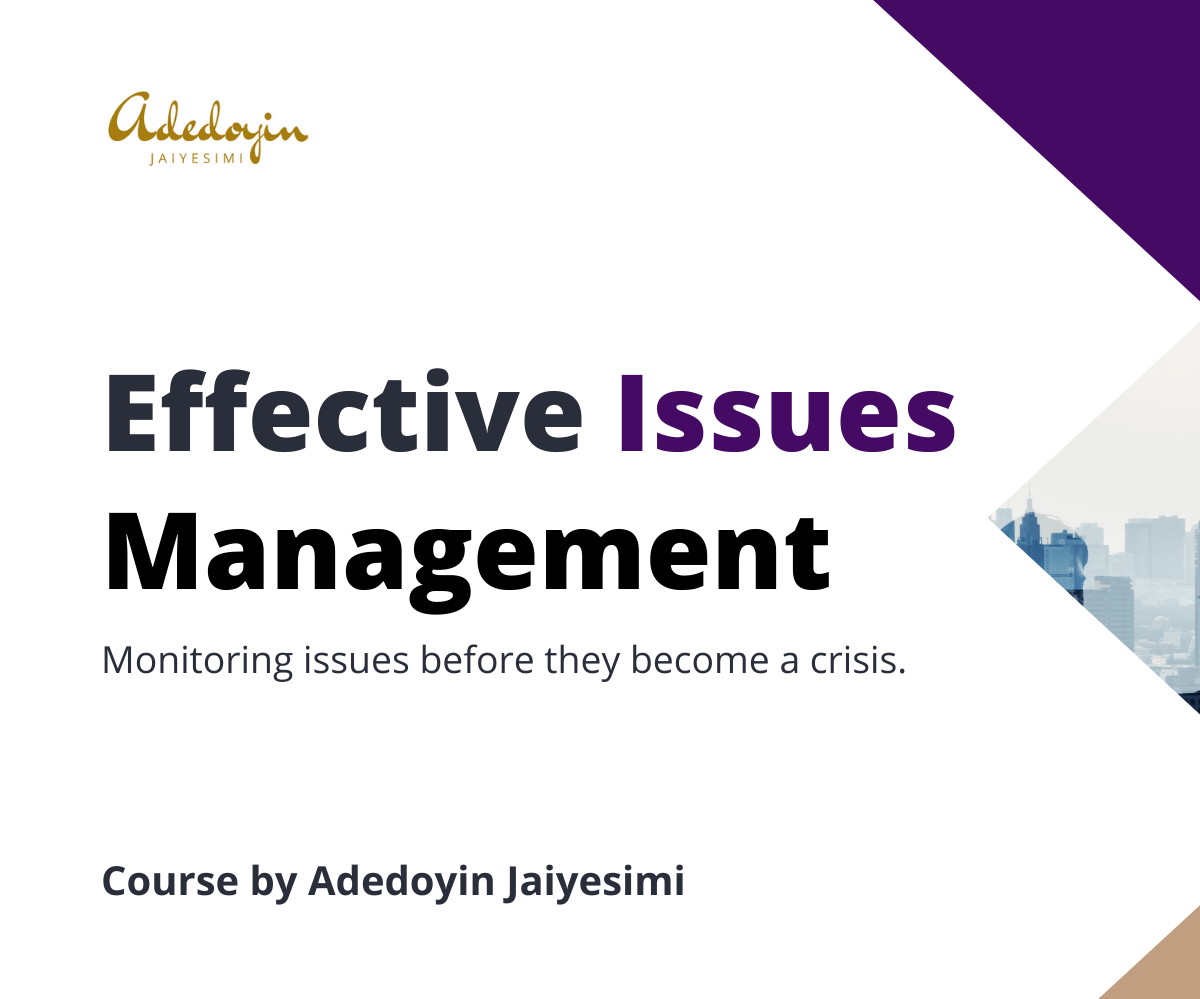 Crisis usually happens because issues have not been properly managed. That is why it is important to understand the pricnciples of issues manageemnt.
In this course, you'll learn:
– The issues lifecycle.
– The steps to take when issues arise.
– How to take the right steps to ensure those issues do not become a full blown crisis.