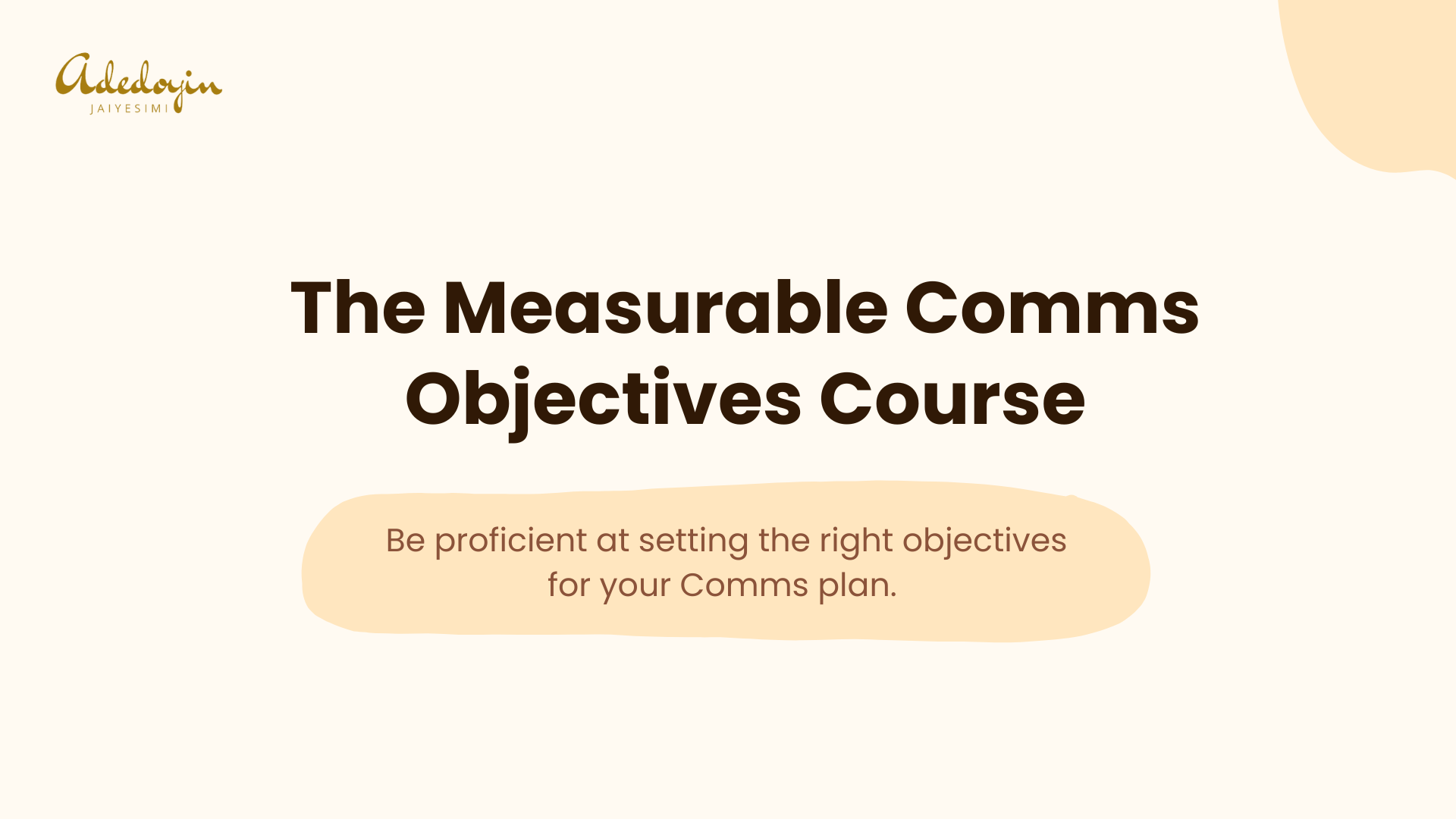 Setting measurable communications objectives is the foundation for an effective communications strategy and plan.
In this course, you'll learn:
– A simple approach to setting your comms objectives.
– How to differentiate between output and outcome objectives.
– How to ensure your objectives are aligned with the objectives and overall gaosl of your organisation.
You can watch this video on YouTube on how to set well-define comms objectives.